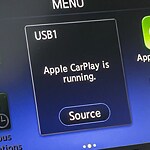 The 2020 Nissan Murano is a five-passenger vehicle. It has the ability to tow up to 1,500 pounds. It can also get 28 MPG on the highway. The performance features will help you get more out of your vehicle.
This vehicle has all-wheel drive. This is a feature that will make it easier for you to adapt to different weather and road conditions. You will be able to easily steer the car and brake if necessary. All-wheel drive can easily adapt to a variety of situations.
The Murano also has hill start assist. This is a feature that will prevent you from rolling backward while you are going up the hill. The brake pressure will be applied for a few seconds. You will have enough time to accelerate. Hill assist also makes it easier for you to go up the hill. If you are looking for a Nissan Murano, then you can contact us here at Nissan of Garden City.